Proven methods that's created bartenders all over the world!


If you're currently stuck at home because the bars and restaurants are closed, love cocktails but never know what goes with what, or you just want to take your hosting game to the next level by making cocktails at home, then this course is about to change your life!
You're about to discover the proven secrets and tricks I've used to train bartenders over my 20+ years in the Hospitality industry to transforming yourself into a master mixologist and impressing the hell out of your friends and family.
Here's what You'll Get Inside Mixology Mastery:


You'll become an expert in balancing and seasoning cocktails through mastering our "Cocktail Equation" so that you can manipulate the flavors of any spirit.
These principles are the essence of our "Shock & Awe" Framework for serving the perfect cocktail 
You'll discover how to quickly drill-down and uncover the subtle nuances of your guest's palate and easily create something that will blow their minds
You'll discover the way of Barprints "Cocktail Alchemy"; simple, yet sophisticated techniques that will help you put on a show that your guests will be telling stories about for years.
You'll learn our signature "6 Point Imprint" system to learn and remember any cocktail recipe, starting with the 30+ Classic Cocktail recipes we cover that are treasured favorites for people of all generations
And best of all, these concepts once applied will allow you to
Create your own signature cocktails with flavors pairings found in the unlikeliest of places that will send your guest's taste buds into overdrive.
You'll see exactly how I've successfully taught bartenders over my 20+ years in the hospitality industry
You'll also have exclusive, lifetime membership to our private, Member's Only Facebook group, where you can get advice, inspiration and network with like-minded people such as yourself.
Hi, I'm Sam James Jr! I began my career in the Hospitality Industry, behind the bar of a 4 Diamond All-Inclusive resort in Negril, Jamaica, and I've been in love with the business ever since. After numerous jobs in the hospitality field, I started consulting, and eventually Barprints which all lead to me:
Training a countless number of bartenders

Developing signature cocktails for hotels, brands and special events

Developing a formula for impressing your guests with every single cocktail you serve.
See What Our Customers are Saying!
"It has elevated my ability to mix and craft like none before it. Sam's a true expert - you will not regret owning this!"
Liana S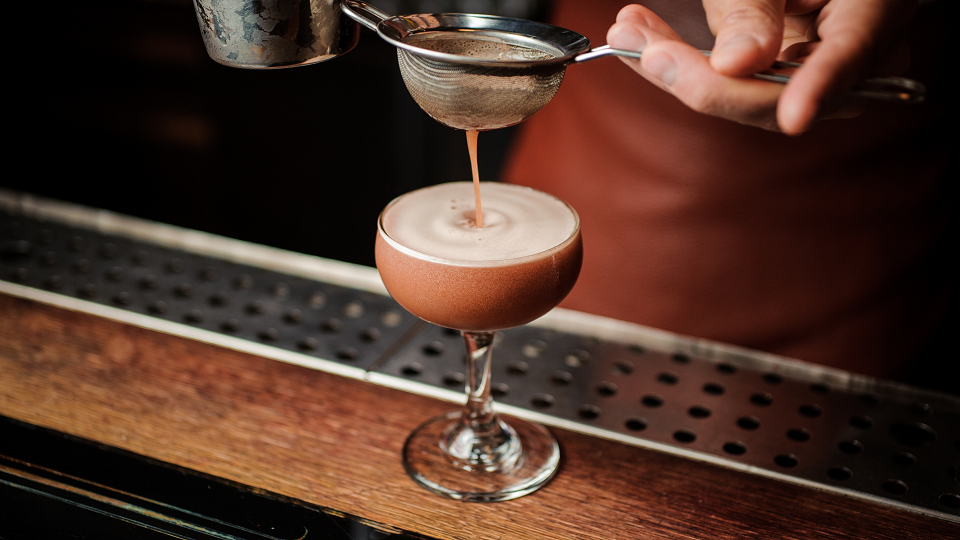 "The content lends itself to be an invaluable reference for anyone interested in mixology, from a host/ hostess to a professional bartender. Well written and self explanatory, one should not hesitate to purchase this course or even contemplate giving it as a gift."
Lydia M.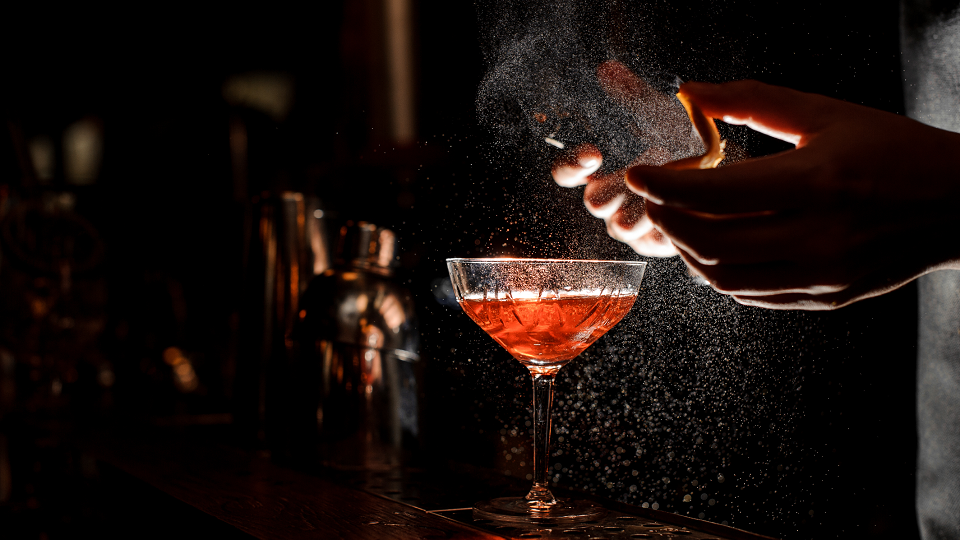 "There's are plenty of cocktail/bar books and courses out there but honestly, lets face it, some of us need more than instructions on how to make a Bloody Mary. I'm better than drinking than mixing, I'll admit, but I found Barprints seriously helped me push the boundaries and make huge strides in my mixing. The difference is incredible and the compliments I've had on my creations have been boundless - I've always tried new things with food but always been reluctant with drinks. Its awoken a new level of creativity in m...hic!"
Stephen H.
Here's what you'll get with your course!
The Barprints: Crash Course ebook ($20 Value)
Module 01: Getting Started: The Path to Mixology Mastery ($197 Value)
Module 02: Cocktail DNA: Gin/Vodka ($197 Value)
Module 03: Cocktail DNA: Whiskey ($197 Value)
Module 04: Cocktail DNA: Rum ($197 Value)
Module 05: Cocktail DNA: Brandy ($197 Value)
Module 06: Cocktail DNA: Scotch ($197 Value)
Module 07: Cocktail DNA: Fortified Wine ($197 Value)
Module 08: Cocktail DNA: BONUSES ($197 Value)
…A Total Value of $1596
And the complete set of modules are available to you right now for just $97
Quick question for you..
If all this course did was get you just ONE incredible night where your friends and family sang your praises to anyone that would listen, would it be worth it?
If all this course did was help you learn a new skill that helped you explore your own creativity, would it be worth it?
I sure hope so!
See you in the members area!